Blog

Tarrif increases and mal administration.png
https://www.iol.co.za/mercury/news/eskom-must-get-house-in-order-before-tariff-hikes-18864839 https://www.fin24.com/Companies/eskom-tariff-hike-a-plea-for-more-money-to-steal-herman-mashaba-20190131
Added: 2019-01-18 13:05



Website tags.JPG
Eskom's balance sheet has been providing a subsidy to consumers over many years, but this is not sustainable anymore and has reached a breaking point, the state-owned power utility said on Monday evening. Eskom continues to share the rationale for its average annual electricity increase application of 15% for the fourth Multi-Year Price Determination (MYPD4) and Regulatory Clearing Account (RCA) balance application for 2018 made to the National Energy Regulator of South Africa (Nersa). Subscribe to Fin24's newsletter here Nersa's public hearings on the application continue and the latest one took place in Rustenburg for stakeholders in the North West. "The main cause of the required price increase is the phasing-out of the current price subsidy, which does not preclude the subsidisation of specific targeted customer categories in future," said Deon Joubert, Eskom's corporate specialist for finance. "Eskom is cognisant of the potential impact of the increase in various sectors, but it finds itself in a very difficult financial position... however, an objective analysis indicates that its debt situation is mainly or more than 80% a function of having had to take responsibility for the build programme, without the electricity price responding as was required." Eskom argued that, while higher tariffs are bound to dampen demand, a reluctance to raise prices towards cost-reflectiveness will deny Eskom the ability to fund investments and maintenance required to sustain an adequate security of supply. "An inadequate security of supply has more negative repercussions to economic growth and social welfare than a tariff increase," said Eskom. READ: Moody's approves of Eskom's 15% tariff hike application Looking closely at unit costs, a World Bank analysis concluded that Eskom's unit costs are very low relative to other sub-Saharan Africa utilities, Eskom said in a statement. It found that Eskom's unit cost was the 3rd lowest. "Similarly, Eskom's average price is very low relative to other sub-Saharan Africa utilities – but they are all pricing their electricity at unsustainably low levels and are thus in – or heading to – significant financial difficulties," said Eskom. The report calculated that 81% of the gap between Eskom's current price and its costs is due to under-pricing, Eskom said. In its presentation, Eskom looked at how its actual and projected electricity price from 2010 to 2024 compared to external references. "On analysis, it became evident that similar to Nersa's future price path, the various MYPD price paths Eskom requested would plateau once prices reached levels reflective of prudent and efficient costs – which Eskom calculated to be midway between Nersa's previous upper- and lower price boundaries," said Eskom. Source; https://www.fin24.com/Economy/Eskom/not-sustainable-to-subsidise-consumers-anymore-eskom-20190128
Added: 2017-01-24 23:23


Eskom downfall
- 2019-01-30
https://mybroadband.co.za/news/energy/295450-eskom-starts-stage-2-load-shedding-7.html/amp http://www.eskom.co.za/Pages/LS_schedules.aspx https://www.fin24.com/Economy/Eskom/eskom-will-continue-to-make-losses-even-with-tariff-increases-regulator-hears-20190204 over whether to split Eskom into three parts was urgent as a decision was needed...
more
Eskom ongoing never ending chaos
- 2019-01-29
https://www.google.com/url?q=https://www.fin24.com/Economy/Eskom/sas-electricity-system-facing-collapse-engineer-20190130&source=gmail&ust=1549759408557000&usg=AFQjCNGa1FLvjtcH3Lt5SHO24aHGu02aNQ&rct=i https://www.businesslive.co.za/amp/bd/companies/energy/2019-02-12-design-flaws-hobble-eskoms-medupi-and-kusile-power-stations/ ...
more
Eskom chaos
- 2019-01-20
TOWN — I'm no energy boffin but reading this latest distressing report on Eskom begs the question of why and how you have to repair not one, but two coal powered plants – while they're under construction. Even the CEO can't properly assess what the repair bill is, revising it upwards by R500m from his November 201...
more
Eskom mess
- 2019-01-19
https://www.businesslive.co.za/amp/bd/national/2019-01-18-watch-the-things-eskom-has-to-do-to-survive/?jwsource=cl http://www.engineeringnews.co.za/article/eskom-laments-poor-quality-of-coal-2019-01-31/rep_id:4136 https://www.dailymaverick.co.za/article/2019-02-03-firstrand-joins-exodus-of-banks-funding-new-coal-fired-power-plants/ ...
more
Eskom ongoing crises
- 2019-01-19
How to deal with Eskom's ever-rising electricity tariffs Jan 19 2019 08:30  Chris Yelland, EE Publishers   (iStock) RELATED ARTICLES Eskom cannot offload the cost of its problems on consumers – energy regulator Eskom heads deeper into financial crisis with record loss 'Fi...
more
Eskom total shutdown
- 2019-01-18
https://www.cnbc.com/amp/2019/01/18/tesla-to-cut-its-workforce-by-around-7-percent.html. Eskom total shutdown. Solar pretoria, solar pretoria, solar pretoria, solar pretoria,sol pta, sol pta, sol pta ...
more
Eskom blames others
- 2019-01-18
  source https://citizen.co.za/news/south-africa/government/2066006/eskom-blames-coal-supply-shortfall-on-contracts-ending-lack-of-investment/amp/ Eskom blames coal supply shortfall on contracts ending, lack of investment  ANA  The parastatal's general manager says the country is also suffering from a 'disru...
more
Tariff increases
- 2019-01-15
JOHANNESBURG - Eskom is struggling under a massive debt of over R400-billion. The power utility has applied for a 15 percent tariff increase over the next three years. But after the first day of the public hearings, Eskom faces an uphill battle to convince the regulator. READ: Eskom admits it's worse...
more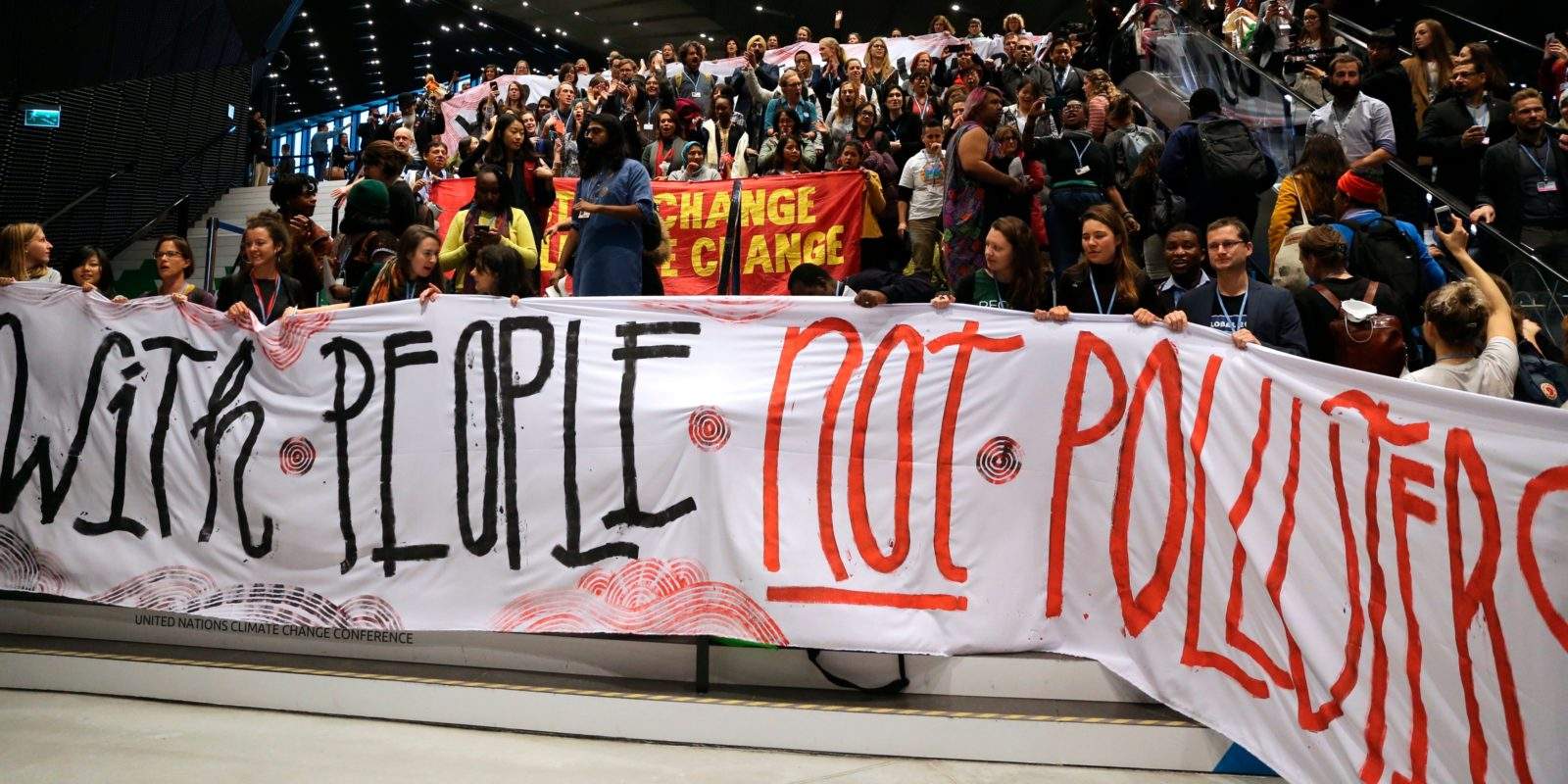 Climate change against coal
- 2019-01-15
Global investors backed by trillions of dollars are emerging as a new force pushing companies and governments to tackle climate change.  While the world has grown used to placard-carrying climate activists, in the vanguard of the climate campaign for decades, a growing number of global institutional investors such as pension funds are...
more
➖ > SOME Financial support & MORE available @ SOLARMAN‼️ALL MORE REASONS TOGO ALTERNATIVE AS SOON AS POSSIBLE.THE FOLLOWING WILL BE MORE & MORE REASONS 4 GOING SOLAR AS SOON AS POSSIBLE;ATTAIN MORE THAN ONLY A MUCH QUICKER ROI
- 2015-10-29
🔈AnySize eg Financial & Funding... EG TOTAL TaxWriteoffs /    Rewards/bond extensions...support available   with indirect assistance   from SOLARMAN/G! Call us TODAY  & start saving from the start, sooner the better‼️ &nb...
more
🏁 ➖ > Some very important articles on the ever expensivly, much worsening/ongoing/ increasingly brewing S.A grids actually ever steadily deepening/ slowly looming crisis;ALL THE MORE REASONS TOGO SOLAR NOW:
- 2015-01-01
🔊 'ESKOM/EVKOM/"THE GIANT UNRAVVELED" LESS THAN ONLY 8 DAYS FROM GOING TOTALLY BROKE / HOOK, LINE & SINKER /DOWN & OUT, (MORE THAN ONLY A LACK OF COAL). DAY 0 APPROACHING VERY, VERY FAST. QUICKER THAN ANYONE REALIZE; //www.da.org.za/archive/ further-catastrophic-terrible/ non-rectifiable-planning-by-esko...
more

➖ > Renewable Solar Special eNewsletters/Webinars/Press Release/s/Breaking News/Some Latest Announcements; ALL THE MORE REASONS TO GO SOLAR SOONER RATHER THAN LATER:
- 2014-07-12
🔉 START SM-SOLAR TODAY 4 QUICKER ROI'S /SEAMLESS SHORTER PAYBACK PERIODS WITH A BIG SMILE; Start saving on your life costs/decrease your lifecosts. Keep closely up to date with all the latest dynamic everchanging evolvements (e.g. articles blogs /related on national / transnational as well as multinational fronts etc) withi...
more