Solar pumps & various pumping kits / applications, borehole, swimming pool circulation pumps etc;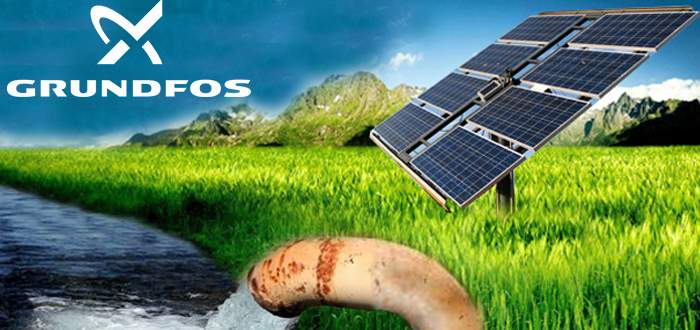 · ONLY a
Once off
expense (& save from the start) @ SM, STATISTICALLY SPEAKING years & years of eg
free
off-grid/closely related powers as well as water & groundwater/ livestock/ irrigation /reservoirs/ replacing windmills, /related supply.
Even
if EG the power is off you will still have eg water.Thus a secure source of
life
giving water supply, for more than only consumption! Fitting not only South African contexts.
One
of the best
investments
ever, especially in the current eg

water

crises as well as harsh South African farming contexts & wide ranges of applications.
·
No more eg
fuel (or related inconvenient maintenances etc) expenses
/related &
no
need to cart around any cans of cans of diesel/ petrol, (or incure any ongoing energy costs) or even having any eg operating costs etc, which totally destroys/devistates the environment
etc as well.
SM/G
pumps (just like all other SM/G products, extra rugged & super durable, super efficient& sometimes portible), pay for themselves in a few months /even quicker from the start) not only on the savings in fuel & effort, (energy incl)!
·
SM/G
pumps (various highly sophisticated/ superior, Smart-models with no eg configuration/s etc required) long life more than 20 years,
&
ruggard design
BEST TO CHOICE FROM @ THE BEST PRICES
(who won various international rewards) ESPECIALLY
(already newest variable speeds /drive/s fitted, (positive diss-placement in some contexts with variable e.g. pistons surface pumpings on sale as well incl) voltified with extra rugged triple super speedy staged up wetended centrifugal roters
&
quadrupledly spinned& amplifyably magnified /mechanisationized in impelling Helicoils/ related, brushlessmotors, wurm wetends splicedins incl, AC/DC dynamic vsd's, complete, single/boost mulistaged couplings etc depending on specs all incl, auto monitoring / controlling etc compatible etc). All are
Maintenance free,
(
different than
other
companies
),
different
voltage/ Es 100 % PURE DC's (& eg PURE AC conversion/ combinations p displacements phases also), fitting
specific requirements
4 up-most
optimal results, these are
normally
special & original veggie
oil filled specialized fully/ hybrid/upcharged submersible, spliced /"screw in" brushes/less/sometimes water/oil filled depending on the
context etc,
eg electromechanicalized with permanent magnet
pump
motors (not eg diaphragmed /related because of eg quality issues) former fantastic replacements 4 e.g. not only hyper ac monos, rotoringed with already 100 % stainless - steel solarised, (deepwell as well as small/side well), auto dryruns, starts & auto controller runs all etc incl, sometimes eg inverter box /related not necessary, available from SM! Our pumping systems are very easy DIY! Please be vigelent there are lots of pumps out their we specialize in only the best for your context!
· For this paragraph's information click
HERE.
HOW &

WHY EG SOLAR PUMPS EG SUBMERSIBLE BOREHOLE PUMPS OF PREMUIM DISTINCTION FROM SOLARMAN/G WORKS OUTSTANDINGLY, A BRIEF OVERVIEW:

PLEASE CLICK

HERE

4 A VERY BRIEF OVERVIEW SHORT-SUMMARY ON EG SPECIAL SOLAR PUMPING ESPECIALLY @ SOLAR MAN/G. CLICK

HERE

4 MORE INSIGHTS ON THIS / OTHER INTER RELATED SECTIONS ESPECIALLY EG THE QUOTE/ORDERING REQUEST/S PROCESS/ES (APPLIED TO

EG

THIS SECTION) ETC/ RELATED. IF YOU HAVE PROBLEM BOREHOLES CONTACT US WE CAN MAYBE FIX IT!
ORDERS

+ ADMINISTRATION ESPECIALLY @ SOLAR MAN (SM/G'S). (ALL general quotes (

always

@ no obligation from SOLARMAN) are available free.
- CONTACT US NOW TO START SAVING FOR MUCH MORE & QUICKER SAVINGS: 012 809 1525.