AC - Solar Friendly Appliances. (LOW WATT AC ENERGY EFFICIENT TECH'S). Bosch & others. Fridges, freezers, tumble dryers, washing machines, aircons, box freezers etc;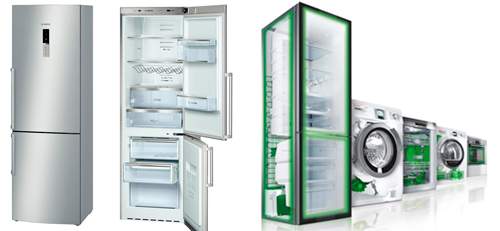 THE FACT THAT WE (FOR A VERY, VERY LONG TIME ALREADY) SELL FULLY CONVERSION COMPLIANT AC APPLIANCES (NOT ONLY EG LED LIGHTS AS OTHERS) IS TO (BELIEVE IT OR NOT), MAKE LESS MONEY OUT OF YOU. YOUR SYSTEM WILL NOT ONLY EG BE A BIT CHEAPER (IT WILL DEFINITELY BE EG MORE SUSTAINABLE
ETC
) THAN IN COMPARISON TO USING EG NON COMPLAINT APPLIANCES WORKING FROM SPECIFICALLY
OFFGRID
SOLAR ALTERNATIVE POWER ANY SIZE BOUGHT ANYPLACE /ANY BRAND
ETC
). LOSSES INCLUDED (
SUPPOSED
TO BE
PROPERLY
CALCULATED BY ALL COMPANIES/
PROPER
QUOTE SUPPLIERS /
SALES
STRATEGISTS
ETC
,CONCERNING ALL THE DIFFERENT SYSTEMS WITHIN INDUSTRY ALSO
SUPPOSED
TOBE KNOWN/APPLIED BY ALL
SELLERS IN INDUSTRY
). SO SELL YOUR OLD HEAVY WATTAGE APPLIANCES BUY OURS AND START REAL CLEAN SUSTAINABLE SAVINGS! THESE MORE THAN NORMALLY APPLIES TO EG 220 /380 V PUMPS AS
WELL
!
SolarMan & G (different from the rest) only sell top brands such as: Various SPECIAL properly converted ranges available, these are not just any "home appliance", /"regular /related etc appliances", these are already manufactured to work successfully & longterm sustainably off AC solar. Even much- more efficient than eg any plain DC appliances!
Specially FULLY ALTERNATIVE POWER COMPLIANT & ADEQUATE / ACSOLAR CONVERSION DESIGN COMPLIANT &100 % SOLARFRIENDLY (SF) ultra modern /elegant /stylish (
REALECO) & ALREADY PROPERLY CONVERTED FRIENDLY 4 SOLAR /(SON-KRAG)
Refrigerators
&
Freezers/combos
we
sell (
LOW
energy EG 240 v Electricity Fridges &/Freezers with eg buildin up
most extremely efficient
Motors & various isolations,
are
more eg efficient than eg dc, (not eg ''inverter'' only) these are
made to switch on/off 4 long hrs,in contrast to eg ANY heavy watt-ages
)
&
can
successfully
operate longterm
&
also stays cold 4 up to
20-30 hrs without powering source/s,
also
becomes cold very fast via eg multi sensing techst
! (Auto defrost capabilities incl in some models as well).
Other
'normal' /"traditional" fridges/freezers doesn't have these features
& more,
(
& are not only high in PEAK/S etc
) making it much more eg expensive & unsustainable to run on renewed solar/wind;
DO NOT BE FOOLED NON CONVERTED FRIDGE/ FREEZERS ETC CANNOT BE EG RETROFITTED TO WORK LIKE THESE SM/G FRIDGE/FREEZERS/COMBIS NOT EVEN AN "A+" ALONE!
- NOT ALL ELECTIRCAL APPLIANCES (ESPECIALLY EG "HOME /HOUSEHOLD APPLIANCES")ARE CREATED TO WORKWITH EG SOLAR (EG DC PANELS, AC INVERTERS ETC),EVEN IF APPLIANCES ARE EG CALLED BY ITS DEFINITION THE SAME, ANY TYPE OF WATTAGE/S (EG POWER CONSUMPTION ETC) DIFFERS: THATS WHY THERE IS NO EG STANDARD /"NORMAL" HOUSE/"STANDARD" APPLIANCES /FACTORY /RELATED ETC, & EG ENERGY EFFICIENCY ARE SUPPOSED TO BE APPLIED 1ST BEFORE PURCHASE/S CONCERNING OFFGRID SPECIFICALLY; THESE VERY, VERY, VERY ALARMINGLY IS NOT ALWAYS APPLIED WITHIN INDUSTRY, AS IT SHOULD BE.
All stocks are bulk however are always busy traveling
extraordinary fast @
SM/G!! Upgrade your lifestyle today!
SM/G AC electric fridges/freezers are A++ however their brands are more eg energy efficient than certain other brands rated as eg "A+++". Read t's & c's 4 more, not only e.g. Concerning quote requests /& designing, using these appliances /others in applications, AC backuping etc.
270 Litres Freezer: Consumes
only
as little as & less than
around
756 Watt/s
a day
/per day/over 24 hrs a day!
CONTACT US TO START SAVING SOONER /MORE: